Category Archives:

Music on the side
The band site, www.soundwave.cc is still down for maintenance, but we wanted to get Porta Fidei, the theme song we recorded for DCYC 2013 available to everyone. We've worked tirelessly in the studio to get this recorded in time for the event and want to present it as our gift to everyone who is a part of this ministry that has done so much to impact the lives of youth in the Austin area for Jesus Christ! We hope you enjoy the song.
You can also play it in the browser here:
If none of the ways above work, try this: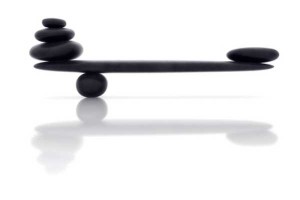 It is often times difficult to find balance in life is it not? This year has been the most challenging yet, and I feel as though I have grown closer to God more than ever! He has been so faithful! I am so excited about 2013. The goals I hope to reach next year seem impossible, but with God, ALL things are possible. (Matt. 9:26) Here they are in no particular order:
Start and finish the next Soundwave album - We will start recording our next album after DCYC in January. Jeremy has enough songs written and so far what I've heard has been amazing. I am truly excited about God's plans for us!
Retake the new CCIE Security Version 4 lab exam - In order to avoid taking the written exam again, I will need to attempt the lab exam by November 14th. For those who don't know, I attempted version 3 of the lab last month and did not pass. The new version has a huge amount of new technology so I have hundreds of hours of preparation to undertake before November.
Finish the Music To Pray By Album - This is a difficult one since we plan to release the Soundwave album early 2014, a large amount of my spare time will be dedicated to Soundwave in the studio.
Post quarterly Music To Pray By podcasts - I believe part of the reason it has been difficult to be consistent in the podcasts is I've had unrealistic goals. A podcast every 3 months should be an attainable goal. This means podcast 67 should be posted in February.
Remain faithful to the Worship Team, the Ministry Leadership Team, and our small group at The Connection Church - This has become almost second nature, but does require time and is a very important goal. Our church has continued to grow and reach the lost for Christ and it is truly exciting and inspiring to be a part of it!
With my "day job" of IT consulting absorbing around 50 hours of my week, there are two remaining parts of my life that I know have to take priority over everything. My time with God and my time with my family. 2013 will truly be a great year, but I believe above all, seeking first His Kingdom (Matt. 6:33) and trusting in The LORD with all of my heart (Proverbs 3:5-6) is my true goal as I try to find a balance.
One more thing – I made a minor change to Podcast 66 about 4 days after it was posted to bring down the midrange a little since it was a bit much so if you'd like the update, just unsubscribe, delete the old podcast 66, resubscribe, and you should be prompted to download it again.
So much has happened since my last blog post almost 2 months ago! Soundwave has played at over 8 concerts/events across the state of Texas as part of "The Start" tour.  Please check out our new album here if you haven't already. Our drummer got married this past weekend. Of course, Soundwave played, which made us seriously think about doing wedding gigs for a living.

 We have our first out-of-state concert in Kansas in a couple of weeks. It's gonna be off the chain!
Things have been full throttle at The Connection Church. We are now serving for 3 services on Sunday, and ministry is happening! Rene is doing an amazing job leading worship, and Cole has been delivering powerful, applicable messages with passion 3 times every Sunday. It is truly an honor to be a part of that ministry, and if you live in the Austin area and don't have a home church, I promise you it will be worth your time to come check it out!
Yoko and my two precious children went to Okinawa, Japan to visit her side of the family. They have been gone for a week and a half with a little over a week to go. I miss them so much. Please keep them in your prayers.
I also made the decision to leave AT&T after 8 years and accepted an opportunity at Accudata Systems as a Senior Consultant. It's been almost 3 weeks now and I have to say that I love it and can't wait to see what God has in store for me in this role. Adjusting to this new world has been a welcomed challenge. I also committed 10 hours a week to AT&T temporarily to help in the transition so I've had no time to devote to the MTPB album. Thankfully, this is only for a season.
One last thing – some of you may remember when I put everything on pause to focus on obtaining my CCIE. Well, I've decided to go for a second CCIE in Security. This time the plan is to spread it over a year in order to have more of a balance between family, ministry, and work. I am still planning to have the MTPB album out in Q1 of 2013. Please keep me in your prayers as I go through this very challenging time.
It has been too long since the last podcast. For this I apologize. Podcast 65 is almost ready to track. My goal is to have it posted by the end of the week. I've also scheduled a week off from work this month to spend time on the album. I haven't made much traction on either front the past few months, but I do believe one day there will be much more time to devote to this ministry. Great things are coming – I will trust in You oh LORD!
Soundwave had the CD release concert last month, and some friends of the band put together a really nice "official" video of one of my favorite songs. Here it is:
DCYC 2012 was the best yet. Over 2,200 young people came out to sing and worship with Soundwave and it was an awesome time of ministry. Jeremy talked about some new arrangements of songs used in the Catholic mass by Matt Maher and mentioned the music and charts would be posted on my website so you can download them here:
I'm not catholic, but I have grown to deeply respect the catholic church especially after attending events like DCYC and being a part of the lives of some of my best friends in Soundwave who are devout catholics. Like Jesus said in Matthew 7:16, …"You will know them by their fruit…" Here's one of my favorite songs from Mass of Communion:
We had a great time the past few days and we're even more excited about the CD Release Concert on February 4th, 7:00 PM at The First Assembly of God Church of Lockhart off 183 before you get into Lockhart. If you're in the area, please come and check us out. It's going to be awesome!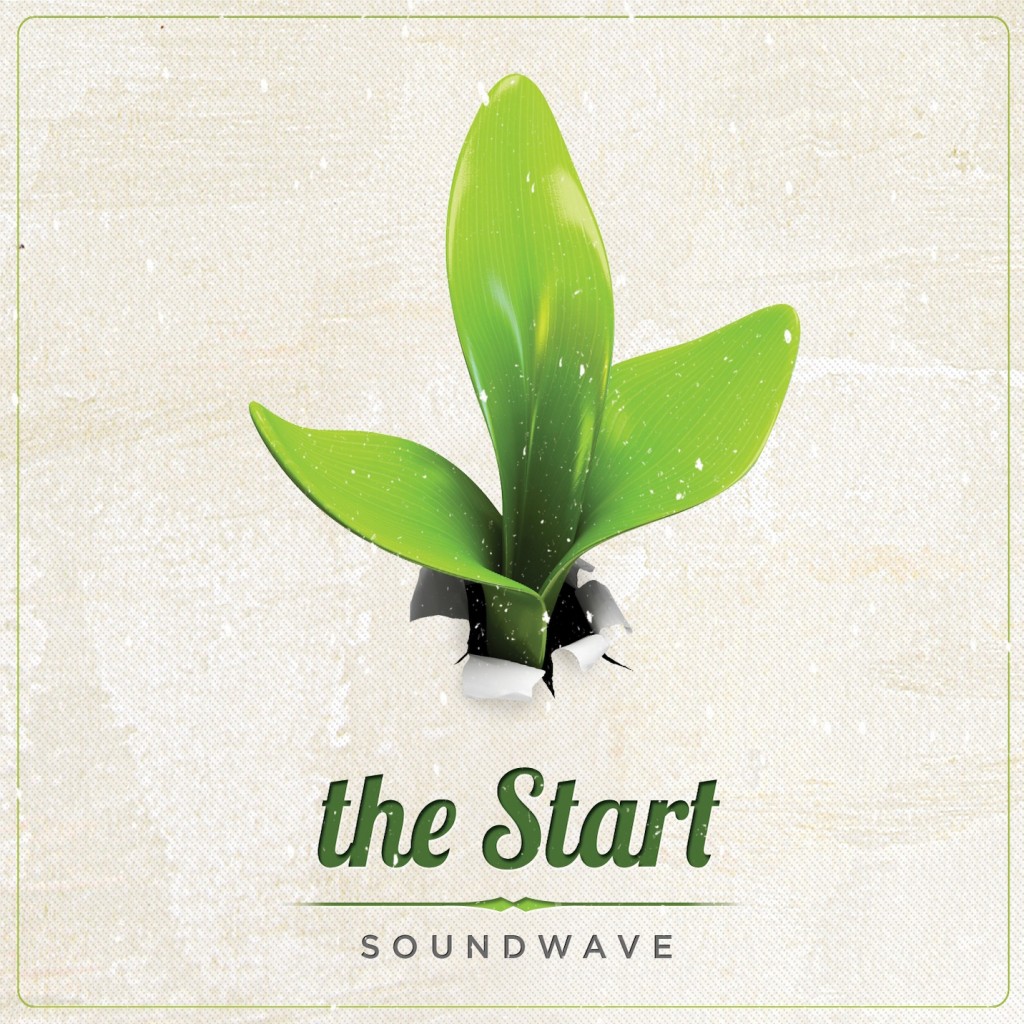 I cannot believe it has been almost 2 months since I last posted any updates. For that I am sorry, but there is good reason. Now that Soundwave's new album, "The Start" is about to be released, we have been intensely preparing for what God has in store for this ministry. Since my last podcast, we've done a weekend-long camp for some little ones, we've had a number of practices, and I've spent many many hours preparing some new technologies that should help us in a major way when playing live. We've also done four in-home pre-release concerts the past 2 weeks. Here's a song from one of them requested by the host called "How He Loves" by John Mark McMillan:
This weekend is DCYC, an event we've been a part of the past 2 years, and it continues to grow. So far, there are over 2,100 young people signed up to attend, and we are stoked! After this, I'm headed off to Canada for a week (work related), and the weekend I get back is our CD release concert in Lockhart.
Soundwave has a few more concerts in February and March, but I hope to record and post another podcast between now and the end of March. I actually recorded a podcast in December, but had technical problems again. I've also started work on the "Music to Pray By" album, and I'm torn between putting time and effort into that project and posting podcasts.  Sometimes it's difficult to find a balance.
With all that said, I am truly blown away at the number of downloads MTPB has had even without new podcasts. The site has just recently hit over 500,000 downloads with an average of over 1,400 downloads a day now. To those who continue to use this resource to enhance your prayer time – thank you. These numbers are truly inspiring to me.
The past few weeks have been a bit chaotic for a number of reasons so instead of further neglecting the family and forcing out a podcast today, I decided to take it easy and hang out with the wife and kids. I've already got the next podcast recorded and a very small part of it edited so I should have enough time throughout next week to get it posted next Sunday.
However, the new Soundwave album, "The Start" is finished and I have the master. We're just waiting on album art so we can send everything off for print. The official release date is set for February 4th, but I believe we'll have the album available for purchase at the beginning of the year. Below is a 5 minute preview of the album, which really doesn't do it justice – I basically took out parts of what are currently my five favorite songs:
While you listen, here are a few things I'd like to share about the album:
- Soundwave started recording this album almost a year and a half ago
- It was tracked, edited, produced, and mixed from start to finish in my studio
- There was no "outside influence" on any part of it. Every part came out of the hearts and minds of the band and a few very close friends of the band
- I consider this one of the greatest musical achievements I've been a part of to date
- I know I speak for the whole band when I say to God be the Glory, and we pray the words and the music contained in this album open up the hearts and minds of all who listen to the wonderful salvation of Jesus Christ!
UPDATE: The contact form, translation, subscription, and some other issues have been resolved but there are still a few things outstanding. Hopefully they'll be resolved within the next few days. I plan to send out an official announcement as soon is everything's 100%.
I distinctly remember the times Joy Clayton spoke briefly during Sunday service at The Ark Family Church. The messages have always been inspiring, encouraging, and uplifting. Earlier this year, Kyle Kutter called me and asked if I would put together a piano intro and outro for "Moments of Joy", a short podcast of these messages, and I considered it an honor. I thought to check this evening, and quite a few have accumulated over the past few months. They can be found here. What a blessing it is to be a blessing.
Pastor Alan and The Ark Family Church are largely responsible for the early beginnings of Music To Pray By. The church would have men's prayer on Friday mornings, and the first few times I went, John Fernandez was at the grand piano playing music similar to what you hear in this podcast. Eventually, John asked me to sit in for him. I was nervous at the thought of playing live during prayer at first, but those were times I truly felt the presence of the Holy Spirit. That eventually led to the original album, which led to this podcast. Pastor Alan has sent me encouraging e-mails in the past regarding his use of this ministry, which have truly inspired me to continue doing this even when I've felt like quitting. If you're reading this pastor, thank you from the bottom of my heart. I am living proof of Isaiah 55:10-11. Though I see dimly what God has done through this ministry (1Corinthians 13:12), I am truly excited about what He has planned (Jeremiah 29:11). To God be the glory.
Growing up, I didn't have a choice when it came to taking piano lessons and practicing the piano. I remember like it was yesterday how my mom would sit me down at the piano and tell me I had to practice an hour or get a whipping. She would then set the stove timer for an hour and I would have to sit there and run through my practice routine before I could do anything else. She doesn't know this, but I used to sneak over to the kitchen stove and knock 5-10 minutes off the timer every now and then when I could get away with it. I started taking lessons at the age of 7 and by the time high school came around, I had gotten pretty proficient at learning and playing classical music. I can just picture in my mind's eye my dad thinking to himself, "this kid's gettin' pretty good" so one day, he offered to pay me $100 if I could learn and perform the piano solo, "Theme from Terms of Endearment". The $100 was all the motivation I needed so I started practicing it every chance I got. I even remember my piano teacher, Mrs. Lum giving me pointers. I actually combined the standard and advanced arrangement into my own custom version. About a month or two later, I had it memorized and as I was running through it at home, my dad came over and gave me a $100 bill. That was the first money I had ever earned playing the piano and it was truly motivating. So, here we are two decades later and my dad asks me, "where's my $100 song?". Well, obviously, I had forgotten it long ago, but I found the sheet music for the standard arrangement online, and my mom actually found the advanced arrangement I used back in high school. It even has Mrs. Lum's notes throughout so I spent the past month practicing almost every night and got it recorded for him. Here I am 20 years later still earning that $100!

Enjoy!
DCYC 2011 – Limitless

January 31, 2011 in

, Site Updates 0 comments
Once again, Soundwave was blessed with the honor of participating in the largest Austin DCYC event in it's 53 year history! It was an awesome experience to say the least, and wanted to post some media from the event. Here is a Youtube video of something the Youth Animators put together. This looked much more amazing live. Unfortunately, my iPhone is limited in it's video capabilities:
Here's a picture I took of these motivated young people Sunday morning: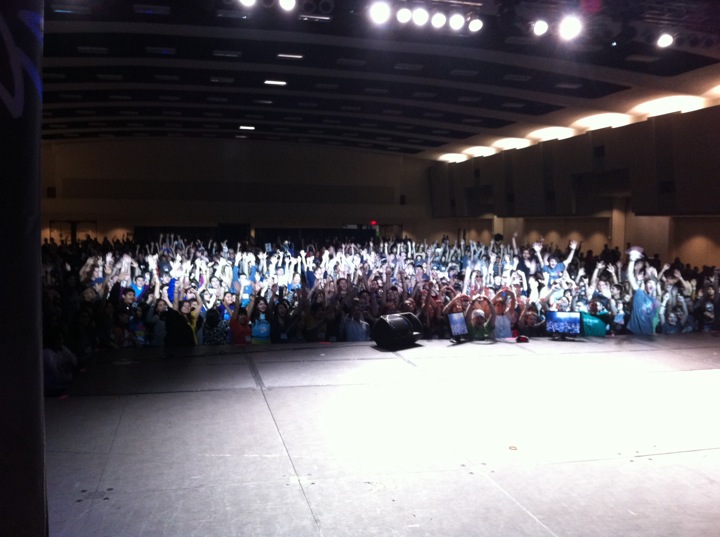 …and last but not least, Limitless – the Soundwave Original written specifically for this event and recorded in my studio. It'll be available for download on iTunes soon:
Many thanks to all who attended, and I pray you'll stay on fire for God!
This past weekend was an amazing experience. One I will likely not forget. It was by far the largest motivating crowd of young people Soundwave has ever had the honor of serving. It was the most performing we've ever done as a band over a weekend as well. It started Thursday for us. We set up till midnight and was back at it around 8:00 AM. There was sound and lighting work, sound check, practice for the band and the Youth Animators, and things kicked off that evening. The Youth Animators actually taught movements choreographed to our song that we recorded in my studio to a crowd of over 1,800 excited young people. We then got to perform it live all throughout the weekend. Friday, Karli became very ill and had to go to the hospital Sunday morning at 2:00 AM. We've been praying for her. Jeremy's last tweet says she's doing fine, but please remember her in your prayers. I hope this video will lift their spirits. After the stills at the beginning, there's video. All of it was shot from my iPhone except for some of the pics Jeremy tweeted. I shot the video portion at the end while we were tearing down after a massively huge and motivating God-filled weekend!
Piano update: It's still not tuned, and I will be blogging very soon why – sorry for the long stretch between podcasts.
The past few weekends have been non-stop family and Soundwave. We had the "Night of Worship" on the 21st of November which encompassed a day of practice, Thanksgiving with the family the following weekend, two entire weekends of Soundwave recording, mixing, and mastering here in the studio after that, and I'll be out in Sonora, TX hunting at the deer lease with dad and all my brothers this weekend. My goal is to take down the buck I passed on last season. (see last year's blog and Youtube video) I'll try and send out some tweets about the hunting experience if I can get online. The best part of it is going to be chillin' with all my bros, David, Adam, and Josh for the first time in a very long time.
Here's the song we recorded. Jeremy wrote it for the DCYC event we'll be serving an entire weekend at in late January. It is going to be awesome!
I heard a part of this song listening to Fox News on the way in to work this morning and had to share it. It sure is a catchy little tune.
Also, thanks for the prayers – I'm starting to feel better today.
If you've heard the song, "Harder, Better, Faster, Stronger" by Daft Punk, then you know what I'm talking about. Anyway, Jeremy enlisted my help in doing a version of this song for a youth conference coming up this week. He already had an instrumental track so all we needed to do was record vocals with the new words that fit the theme of the conference and apply the right vocoder synth sound. Simple enough right? I figured a couple hours of work, but it ended up taking a weeknight and most of yesterday. At first, Jeremy actually tried to sing the part. Well, I wouldn't actually call it singing. In fact, I was very tempted to post the audio of that first take, but Jeremy would probably kill me. After trying that a couple of times, we realized that with the vocoder synth, you just speak the words and the synth does the rest. Well, it'd be that easy if there was a MIDI track of the song anywhere in existance, but there isn't – at least not on the WWW so I had to record it myself. Once the MIDI track was done, I broke out the EVOC 20 PolySynth that comes with Logic Studio 8 and started tweaking. I literally spent hours trying to come as close as possible to the original and learned quite a bit along the way. Here are the settings I ended up with:
Another key is to use lots and lots of compression on the original audio track as well as the software synth track. I've read somewhere that distortion on the original track can have a nice effect as well. Oh yeah – and don't forget about your EQ – you can really manipulate the end result with an EQ. If anybody out there is interested in acquiring the MIDI, feel free to drop me a line. I'd be happy to share it. Here is how it turned out:
New Soundwave sounds…

December 14, 2008 in

, Site Updates 1 comments
Jeremy came over today and we did a really rough "unplugged" recording of two new songs he wrote. I used the R-09HR to record them – the same device I use to record the MTPB blog. The piano seemed to bit too loud in both songs… We tried to compensate on the second song by moving the recorder closer to Jeremy and the guitar, but that didn't help much. We only played through them a few times before the final take. Today was the first I'd heard them and I really like them both! Soundwave will be recording these songs and more in either 2009 or 2010 for our new album. It's gonna rock! Please let us know what you think:
Love Inside:
Run:
There was quite a bit of stuff going on today so I decided to do the podcast tomorrow. I'm sure there'll be a little bit of the new Soundwave song "Love Inside" in it. It's going to be a good one – stay tuned!