Category Archives:

Site Updates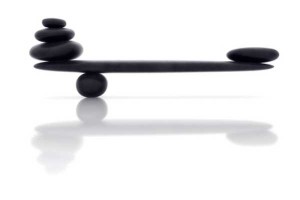 It is often times difficult to find balance in life is it not? This year has been the most challenging yet, and I feel as though I have grown closer to God more than ever! He has been so faithful! I am so excited about 2013. The goals I hope to reach next year seem impossible, but with God, ALL things are possible. (Matt. 9:26) Here they are in no particular order:
Start and finish the next Soundwave album - We will start recording our next album after DCYC in January. Jeremy has enough songs written and so far what I've heard has been amazing. I am truly excited about God's plans for us!
Retake the new CCIE Security Version 4 lab exam - In order to avoid taking the written exam again, I will need to attempt the lab exam by November 14th. For those who don't know, I attempted version 3 of the lab last month and did not pass. The new version has a huge amount of new technology so I have hundreds of hours of preparation to undertake before November.
Finish the Music To Pray By Album - This is a difficult one since we plan to release the Soundwave album early 2014, a large amount of my spare time will be dedicated to Soundwave in the studio.
Post quarterly Music To Pray By podcasts - I believe part of the reason it has been difficult to be consistent in the podcasts is I've had unrealistic goals. A podcast every 3 months should be an attainable goal. This means podcast 67 should be posted in February.
Remain faithful to the Worship Team, the Ministry Leadership Team, and our small group at The Connection Church - This has become almost second nature, but does require time and is a very important goal. Our church has continued to grow and reach the lost for Christ and it is truly exciting and inspiring to be a part of it!
With my "day job" of IT consulting absorbing around 50 hours of my week, there are two remaining parts of my life that I know have to take priority over everything. My time with God and my time with my family. 2013 will truly be a great year, but I believe above all, seeking first His Kingdom (Matt. 6:33) and trusting in The LORD with all of my heart (Proverbs 3:5-6) is my true goal as I try to find a balance.
One more thing – I made a minor change to Podcast 66 about 4 days after it was posted to bring down the midrange a little since it was a bit much so if you'd like the update, just unsubscribe, delete the old podcast 66, resubscribe, and you should be prompted to download it again.
I had to work overtime to get it done, but after listening to the recorded tracks, I've noticed distortion throughout the podcast. I was determined to get this out tonight / this morning as you can see by the timestamp of this post, but I'm out of time and I really need to re-record the audio so I will get it done tonight after work. Thanks for your patience, prayers, and understanding.
It's actually been up for a while now so most of you have probably already noticed. There were quite a few issues when it was deployed by the developers almost a month ago, but they are all fixed! The site is now available in over 50 languages which is also a huge improvement. This ministry reaches believers all over the world! Alex Anze is testament of that, and he has been a huge blessing to this ministry. Not only did he design the new album art as mentioned in this post, but he's also responsible for this website. Below is the original graphic design he provided for the developers to use in building it. They did an outstanding job translating the graphic into what you see now and I'm truly thankful all this has come together. God is good! Feel free to comment on the design if you like. In the meantime, Podcast 63 is in the works and should be posted this Sunday evening.
Unfortunately, there has been no progress made on the new website. I am still working with the developers to correct issues with the "contact" form, translation, and the e-mail subscription so those of you who are subscribed have probably noticed you're not receiving e-mails when I post. I hope to have all these issues resolved soon.
Secondly, I've been hard at work the past year on the new Soundwave album, and it's crunch time. We've committed release the album by early January at the latest which means I need to have all the songs ready for mastering by early to mid-October. Soundwave is a ministry near and dear to my heart, and the commitment I've made to the group is taking priority over the podcast at this moment in time. I will post updates on the website, album, and podcast as they come. Thank you in advance for your understanding and prayers.
UPDATE: The contact form, translation, subscription, and some other issues have been resolved but there are still a few things outstanding. Hopefully they'll be resolved within the next few days. I plan to send out an official announcement as soon is everything's 100%.
My apologies to everyone as I migrate to the new website. There are a number of things that are broken right now. I'm working with the web developers to get them fixed. I should hopefully have everything working in a few days, at which time I'll shoot out an official announcement about the new website. In the meantime, the podcast should be working now, and if you happen to browse here before the announcement goes out, feel free to comment and let me know what you think. More details to come on how all this came about.
About 5 days ago, Alex Anze, a podcast subscriber and graphics designer contacted me and said that he felt led by LORD to help the MTPB ministry by designing new album art for the podcasts "…in hopes that a better album cover might be more inviting to more people and so increase the number of praying people." Today, I received the following image from him and all I can say is, …wow!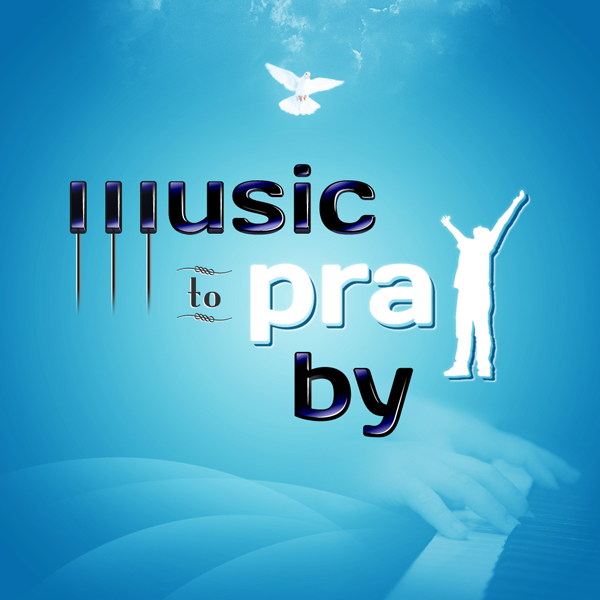 When I asked if it was okay to mention him in a blog post, he asked that it be made clear that he did this for the glory of God and not for self publicity – that this was a way of advancing the Kingdom of God and he's glad and proud to have achieved something that may just do that. There may be some improvements to the website as well thanks to Alex's generosity. GOD IS GOOD! Thank you LORD for Alex and for the work You've accomplished through him, and I pray you bless him in a very huge way!
I worked tirelessly last night well into this morning in efforts to move the website to a different hosting provider, and when I woke up today, discovered a pretty bad DNS issue which has basically taken the website down over the past 12 hours. Everything should be good to go now – it's just a matter of DNS proprogation across the Internet which can take up to 48 hours. The good news is it should be completely fixed in time for podcast 59. I'm a little behind in the editing – still have about 23 minutes to go, but have no other plans with the exception of church stuff tomorrow and Sunday. Stay tuned!
With the commitments I have to family, church, Soundwave, and work, I have come to the conclusion that the amount of time required to edit, record, mix, and post bi-weekly podcasts is throwing my life out of balance. I've thought and prayed about this for a while now and I know this is the right decision. I pray someday I will be able to do music ministry for a living, but just as Paul temporarily built tents to provide for his needs, I temporarily build internetworks to provide for my family. I still intend to sit down at the piano on a bi-weekly basis and record podcasts with hopes that in the future I will be able to catch up or employ help for the editing and mixing. At any rate, expect the next podcast to be posted on the 8th of May. I hope you had a blessed Easter.
Yesterday, I was able to work with a technician over the phone and he walked me through some calibration steps that resolved the sustain pedal issue I was having. I've also got a tuning appointment scheduled for Monday of next week so I will be posting the next podcast on the 16th. Thank you for listening and God bless!
Podcast 51 is recorded, edited, and ready to go. Unfortunately, the new piano isn't cooperating. There's some kind of technical issue with the sustain pedal – it stops listening to MIDI signals 5-6 minutes into playback. There were signs of this last week, but Yamaha Support was unavailable so I'll be calling them first thing in the morning and hope to have it resolved as soon as possible. Once it's fixed, I'll be able to get podcast 51 dumped to audio and posted. Hopefully, this will happen sooner rather than later. I'll be sure to post updates as they come. God bless, and happy new year!
Some of you may remember when I posted this about a year and a half ago. Recently, someone living in a part of the world where you can be killed for preaching Jesus reached out to me. They shared with me how they duplicate and hand out CD copies of the podcast in hopes the Truth would be revealed by the Holy Spirit through the music since they're forbidden to share God's Word. This really brought home to me the importance of this ministry. I firmly believe this is a big reason God put me here.
I didn't go all out with a DC7M4, which would have been too big for the studio anyway. Instead, I went with the DC3M4 which is only about 5 inches bigger than the C2, but it does have the Disklavier system and allows for me to edit MIDI rather than audio. It is taking time to get used to playing in a manner that makes it easier to edit, but I'm getting there, and I think the results are pretty noticeable. Last week, I spent over 16 hours working on podcast 49, and though the difference may not be huge, there are certainly no more sour notes. A stroke of the "delete" key now takes care of those. I've also been able to improve timing issues through the editing process, which was impossible most of the time when I was editing audio. This is going to make a huge difference in the quality of each podcast. No more distractions from what this is all about – drawing near to God. If you've been blessed by this ministry, and if the Holy Spirit leads you, please:
The first donation was given today – thank you! Every bit of money donated will go directly into the cost of this huge investment. I will also be moving forward with producing a CD of all the best original melodies God has given me over the years. It's going to be awesome! I hope to finish this before 2012. Pre-order will be available a month or two prior to the release. Thanks again to all you faithful listeners – I pray for you almost daily. Here's a sample of the piano in action playing back last week's edited podcast:
It could actually be more than 89 countries since the site was just recently moved to a new podcasting service that allows to see this detail, but it is truly motivating to see people all over the world downloading the podcast. Here are some screenshots of the tracking:

The podcast has also been downloaded in all 50 states: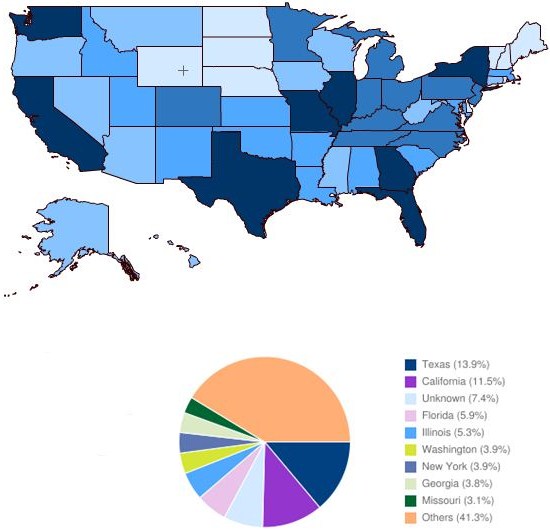 Thanks again to all of you who are subscribed to the podcast! I pray it continues to inspire you to spend more time in prayer.
The past few days, I've been working tirelessly to get the podcast back up. There have been a number of changes. The first is podpress is gone forever. I discovered this podcasting service called Blubrry PowerPress, and it seems to be way more stable and functional. It took forever because I had to modify every podcast that's ever been posted since the import from podpress didn't work. Also, I added ID3 tagging to all the posts so artwork shows up now. There are still some issues to work out. First, in order to add a podcast description, our webserver needs to be upgraded to php5. Not sure why, but I'm working on getting that done soon hopefully. Also, I'm working on updating the artwork for the iTunes store and for the ID3 tagging. We'll see how that goes. Please use the "contact" link to report any issues you might have.
Unfortunately, the WordPress 3.0 upgrade has broken quite a few things on the site including podpress, which is the plugin I use to post MTPB. I've been working on it for a while now and I can't figure it out, and since this version of WordPress hasn't been out for very long, there isn't really any information out there on this problem. I'll likely have to figure out a way to downgrade to the previous version. I have Soundwave practice tomorrow so it will likely stay broken through Thursday or Friday depending on how long it takes me to fix it. I've got the new MTPB podcast ready to post too! Please pray for me that I'll find a fix quick.
We're moving!

February 22, 2010 in

, Site Updates 0 comments
It's not to another country or anything like that. Things are bad, but they're not that bad yet.

We're just moving across the street to Buda. I probably should have blogged about this sooner but life has been full speed ahead! Since my last post, we've completely transformed this house into a new home staged beautifully. There have been a dozen people in and out of it helping us. We've got it listed for sale, packed up half of our stuff in boxes, and still have more to go. Somehow, I found time for a local Huey Lewis cover gig. We had a 10-piece band – there were 4 singers, two of which were the electric guitarist and drummer with an electronic pad, trombone, trumpet, and sax players, an organist with an old 60′s B3 and Leslie cabinet (beautiful sound), bass player,and myself with every synth sound I could hear in Huey's songs. We performed for Valentines Day, and had a really great time. At work, we brought hundreds of servers into production in our new datacenter in San Antonio. It's our primary datacenter supporting AT&T Wi-Fi Services. It's huge, and I'm responsible for the network – lots and lots of pressure.

Yoko had her yearly Okinawa Tomonokai event in Downtown Austin where hundreds of people go experience traditional Okinawan food and dance. I also got to serve with Soundwave at a wonderful church in Bastrop, TX this morning. We had a great time – lots of similarities to my home church. I would have most certainly fit the podcast in if my piano were tuned. I've held off since it'll need to be tuned after the move, which should be the beginning of April. In the new home, I'm going to turn a room into a studio where the piano will reside so recording podcasts will be so much easier. The new piano will just have to wait for now.
Below you'll find a video I took of Sanban a while back on my iPhone, and I just had to share it.
Thanks for your patience in waiting for the next podcast. The next one will be recorded in our new home – stay tuned!
This was one very busy Soundwave weekend. It started with shopping for "Soundwave" clothes on Friday night, a long practice and a photo shoot on Saturday, and a show right after church on Sunday. Each evening, I was left too exhausted to record a new podcast. I'm going to try and give it a shot this evening. I've mentioned in previous posts that after the big exam, I'd go back to weekly podcasts but I've decided to shoot for every other week for a number of reasons. I think this will help each podcast to be more unique and creative. Stay tuned for podcast #34!
For the past 2 weeks, study time was cut in half, but I've started picking up speed again for the 2 month stretch I have left. During this time off, I spent a bit of time researching the new Yamaha Disklavier Mark 4 System. I even went to the local dealer and played one of the grand pianos that was built with the system. 5 word summary: It completely blew me away! They recorded about a minute of my music, and the playback was exactly what I played – sustain pedal and every meticulous keystroke made. There's a lot more it will do. The benefits would be huge for my family, the Music To Pray By ministry, and me:
The chance to playback the MIDI from the old Music To Pray By Album on an unbelievably sounding Yamaha 7′ 6″ Acoustic Grand, record it, and make it available to you.
The ability to record MIDI first, not having to worry about the bird, the dogs, or anything, edit out the mistakes, play it back and record the flawless audio.
Huge built-in teaching tools for SanBan. I plan to start teaching him as early as 3.
SOUND!!! THE UNBELIEVABLE SOUND A HUGE 7′ 6″ YAMAHA GRAND PIANO MAKES!!!
Needless to say, this is something very exciting to me. Upon further research, I discovered these things aint cheap. They are basically the cost of a new Mercedes ML500. During my research, an opportunity to buy a used one grabbed my attention. It was an S series which are crafted with much finer wood, it was only 2 years old, it was the pro version, which normally costs substantially more, and it was practically half off due to the seller's circumstance. I came very close to making a very bad decision by going into debt, but thanks to some very wise counsel from my father, I turned down the offer and decided to start saving up for it. In the meantime, I've thought about doing the podcast with a keyboard instead of the Yamaha C2 Grand. This way, I could go back and record those podcasts with the Yamaha DC7M4 when I get it. What do you think?
Here's a picture of it: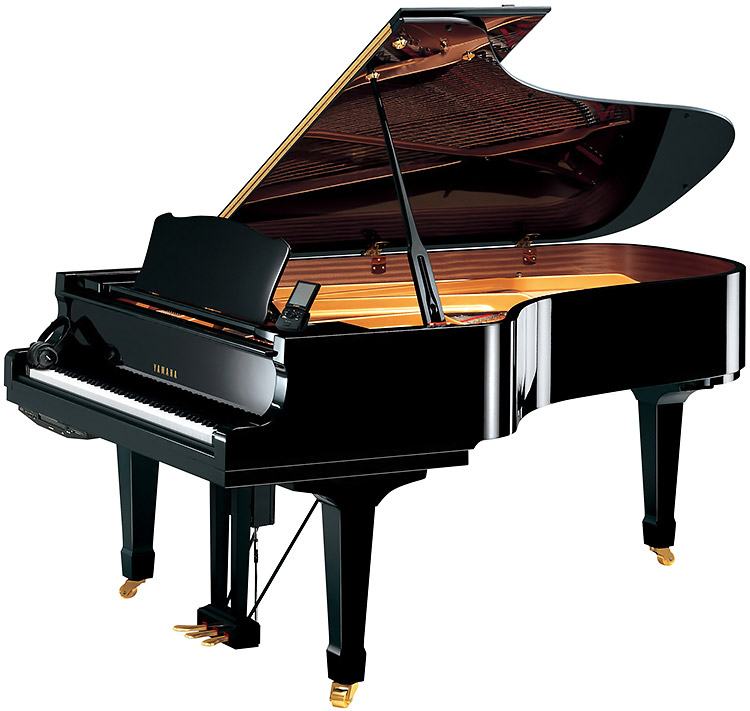 Something unexpected happened last week. I found out that the CCIE Routing and Switching Lab Exam is in for a huge change on October 18th. For those of you who don't know, I'm a Sr. Network Engineer at AT&T WiFi Services. A simple description of my day job is basically building and maintaining the Internet. It's fun and very complicated. In order to further my career, I've committed to passing the CCIE R&S Lab exam. My plan was to take the 8 hour exam sometime in December, but that all changed the day Cisco announced the changes coming in October. I registered the day it was official, and the closest date I could get was October 2nd, which is 2 months earlier than I had planned on taking it. This certification has been compared to a doctorate degree, and is referred to as "the MBA of Networking". Candidates literally spend hundreds if not thousands of hours studying for the exam, and I have less than 5 months to get prepared. My plan is to spend at least 40 hours a week from now till the day I take the exam which means I will have no social life. This also means that the podcast and any music or recording outside of Sunday morning church will not be possible if I intend to get in the number of hours of study I need to pass. Part of my plan was to spend a few hours a day at work studying but due to the AT&T acquisition, there are a number of projects on my plate that are due over the next few months that will likely reduce if not eliminate any free time I had at work to study. I truly am sorry about this, but I believe that the reward at the end of this journey will be well worth it. As soon as this is over, I will do my best to go back to weekly podcasts. God bless!
MTPB coming tomorrow!

March 8, 2009 in

, Site Updates 0 comments
I recorded it yesterday, and I'm about half way through editing and mixing, but I'm falling asleep at the keyboard I'm so exhausted. A really good friend of the family, Don, is helping me build a new fence and patio. Today we actually got quite a bit done. Yesterday, I ripped all the old fence panels off the posts. Today, Don pulled all the old posts with concrete out of the ground, and I broke off the concrete and rounded up all the old stuff while Don set the first row of new posts that are 4×4′s rather than lanscape timbers. I'm not used to all this hard labor! I'll be sure to blog in more detail about the whole experience once we finish – pictures and all. At any rate, I will use lunch time tomorrow to finish up the podcast and get it posted. I appologize for the delay.
Today after church, we had group, left there a little after 3:30, Sanban fell asleep on the way home, so we took a nap for about an hour and a half, then Yoko and I sat down for a while to talk about what to do about our house. We have lots of repairs to do – electrical outlets on the outside of the house are dead, fence was blown down by the strong winds we had the past couple of days, etc., then my dad called me and we chatted for a little over an hour about the beautiful property surrounding the Austin area. Yoko and I came really close to buying a house on a postage stamp lot in Buda, and decided not to because it didn't make sense financially. My dad did convince me that a better investment would be a home on some acreage. At any rate, we're putting SanBan to bed right now and we haven't even eaten dinner yet. It doesn't look like I'll be able to do the podcast today, which kills me. Something else I haven't blogged about – one of my goals is to get the CCIE certification by November, which is going to require practically every spare moment I have studying. I'll blog more detail about this sometime in the near future. I know the podcast is eternally important, and I do plan on continuing it, but I feel that it is necessary to cut back to once every 2 weeks since it is a 4-5 hour commitment of my free time on the weekend, and free time is very scarce right now with family, church, studying, and the band. I hope you understand, and I do plan on going back to a weekly podcast as soon as I obtain the CCIE certification later this year. When August hits, I may have to go to monthly podcasts through November or December since my studies will pick up the closer I get to the test date. If all goes well, I'll start January of '10 with weekly podcasts. Another personal goal is to compile an album of "The Best of Music to Pray By", and get it mastered, duplicated, and professionally packaged with album art and everything. I hope to have that album available by the middle of 2010. That will require an enormous amount of time since it will involve listening to hours of the MTPB podcasts, going back to the original uncompressed files, and preparing about an hour's worth of music for mastering, but I believe it will totally be worth the effort. Please let me know what you think – good decision, bad decision, priorities out of whack? I'd love to hear what ya'll think! At any rate, This would be my weekend off (involuntary

) so I will put the podcast at the top of the priority list for next weekend.